Pet Podcasts
Check Out






Susan Daffron
Founder, National Association
of Pet Rescue Professionals



Arbor and Spunky - Two Great Dogs That Go Great Together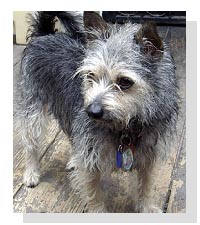 .........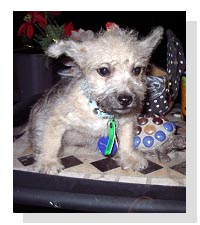 Arbor.................................................Spunky

Susan Daffron talks to Martie Petrie from Ken-Mar Rescue in Southern California about two dogs named Arbor and Spunky. These dogs are a mother and son that were found as strays and taken to a shelter. Right before their time was up, Ken-Mar Rescue pulled the two dogs out of the shelter and put them into foster care. Both Arbor and Spunky are a mix of Norfolk and Yorkshire Terrier, so they are small "pocket pal" dogs who weigh in at only about 8 pounds when they're full grown.
Arbor is about a year old and Spunky is about 4 months, so Spunky is still definitely a puppy. The two have bonded with each other and absolutely love to play and have fun together, so Ken-Mar is hoping they can be placed together into their new forever home. Because Arbor and Spunky keep each other company, they'd be a great pair of dogs for someone who works all day. Of course, they do need to be walked and cared for by their human companion, but these two dogs get along with each other so well that they can keep themselves amused while you're at the office.
Questions or Comments? Send them to: SusanD@petliferadio.com.


Transcript will be available shortly.