Pet Podcasts
Check Out

Susan Daffron
Founder, National Association
of Pet Rescue Professionals



Harris and Samuel - Two Mellow Kitties Seek New Forever Home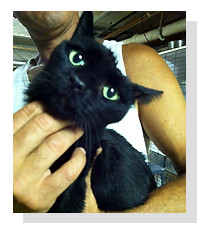 .........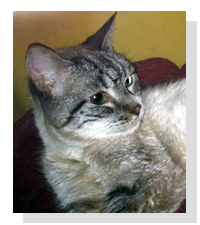 Harris..................,,,,,,....,,,,,,,,,,,,,,,,,,,,,,,..Samuel

Susan Daffron talks to Robert Shapiro from Social Tees Animal Rescue about two cats named Harris and Samuel who are available for adoption. Social Tees Animal Rescue (S.T.A.R.) is a non-profit 501c3 organization that takes abandoned animals from New York shelters and provides them with a safe haven and veterinary care until they are placed in a proper home.
STAR rescues, rehabilitates and places more than 3000 dogs, cats, birds and reptiles every year. Like many cats, Harris and Samuel ended up in rescue through no fault of their own; their owner died leaving them homeless. These two kitties are about 10 years old and need to be adopted together. Harris is a black cat with beautiful green eyes and Samuel is a silvery tabby. They are both mellow easygoing cats that would be suitable for virtually any family. All they need is a home. Could it be yours?
Questions or Comments? Send them to: SusanD@petliferadio.com.
Tweet

After you purchase your Infoseed™ you will be taken to the form to upload your copy.
Click here for more information about our Infoseeds™


Transcript will be available shortly.