Raising the Bar on Pet Fashion
The first show, with Ada Nieves as guest, is an overview of the pet fashion industry; how the modern day industry got started and where its going. And about Ada's career and what's next for her.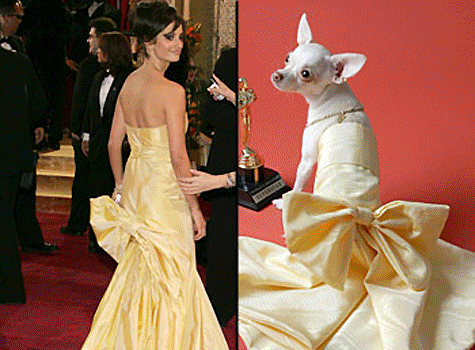 Since 2006, Ada Nieves has been the pet fashion designer, event co-chair (with Gregg Oehler) and creative director of the New York Pet Fashion Show (NYPFS). Her creative curiosity has led her to explore new ways of approaching pet fashion, and the resulting innovative designs have elevated the event to a must-see for dog fashion enthusiasts and industry aficionados. Ada has brought together some of pet fashion's most talented designers each year, and is a tireless champion for raising the profile of pet fashion.
Nieves looks for ways to push the boundaries of pet design, and outdid herself at this year's show. Her "Lumiere" piece, which was included in the Age of Enlightenment runway show that evening, featured a computer-controlled system of LED lights going off individually in a sequence, that took Ada and a technical team 6 months to complete.
In probably one of the most fun and challenging assignments she's had over the years, Nieves was asked by MTV to create doggy replicas of two standout 2010 MTV Music Awards' outfits, to be used in a spoof reenactment of the awards: Cher's skimpy leather/stud number and Lady Gaga's infamous meat costume. The Anderson show (Anderson Cooper's talk show) also came calling, asking her to create doggy replicas of some of tennis superstar, Serena Williams', most famous outfits.
But, dogs aren't the only creatures Ada designs for. Her cat, Martini, is one of the feline kingdom's best dressed. She's even designed for rats for the Rats World show, at the behest of the event organizer looking for a way to help change the public's perception of rats as scary and dirty.
A big rescue and, particularly Chihuahua rescue advocate, Nieves founded the New York City Chihuahua meet up group, which now boasts over 800 members.
Husband Edgar, retired after being injured in Iraq, jokes, "I'm Mr. Ada Nieves! When I was in the Army, I was #1; here, I'm #7!" As if to make the point, he holds up a painting done of Ada and her 5 Chihuahuas. "I forget what's it like to have a normal day; there's always a dog involved!" But the truth comes out, as he says, grinning sheepishly, "I joke around and everything, but I adore my wife. I'd advise anyone to have a life like this. It's the best way to go!"
Ada is designing for the much-talked-about Pink Dog Frankie event in New York City, the Algonquin Hotel's Matilda event, celebrating the hotel's famed cat, and she's even already at work on the Halloween Parade for pooches at Thompson Square Park, where she'll be a judge for the costume contest.