Smart, Stylish & Eco-Friendy: Meet the Buggsly Brand
A hot, new brand that's getting attention for its smart, stylish dog apparel and accessories that are eco-friendly, too!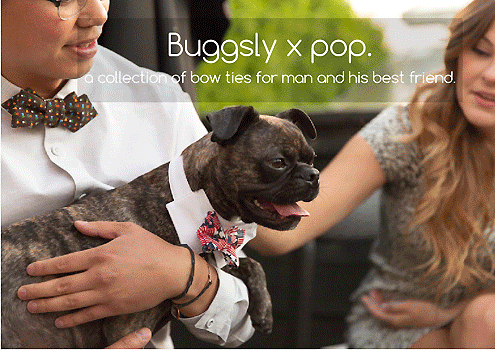 We are an eco-friendly brand, pledging to use natural or recycled materials as much as possible. We also pledge to give back to the planet so that every creature on this earth has a home for a long, long time to come. For every Buggsly™ product purchased, a portion of proceeds will be donated to charities that are working direct with Mother Nature herself!
All of the products that we create for the Greater Pack are made right in Canada, ensuring our humans have jobs and the impact due to transportation on our gal, Mother Nature, is kept as low as possible.
That is why we here at Buggsly™ aim to provide urban dogs with smart, stylish dog apparel and accessories. Everything that we create is designed with a focus on personal safety, comfort, and care for the environment.
Buggsly™ Black Label is a line of dog jackets that are designed with the urban canine's comfort and safety in mind. Using a recycled fabric (those crafty humans made it from water bottles), three layers are fused together to create the maximum amount of comfort. The internal lining feels like fleece and functions to wisk moisture away from our bodies. The middle layer has microscopic holes, meaning heat can get through but wind and rain can't! The outer layer not only has diamonds–which are a dog's best friend–all over it, but it keeps wind at bay. All three layers work together to provide a light-weight, waterproof, windproof, and breathable jacket.
The tell-tale sign that you're sporting a Buggsly™ Black Label jacket is all in the perimeter. Each jacket is surrounded by a highly reflective, silver binding. It is so reflective that it would take 500 candles to be as bright!