The Queen of Luxury Living for Dogs
Shannon Heggem designs some of the most beautiful and elaborate living spaces for the pampered pooch. Discover her story, her own Gigi's custom bedroom and how you, too, can create that perfect place your dog will call home.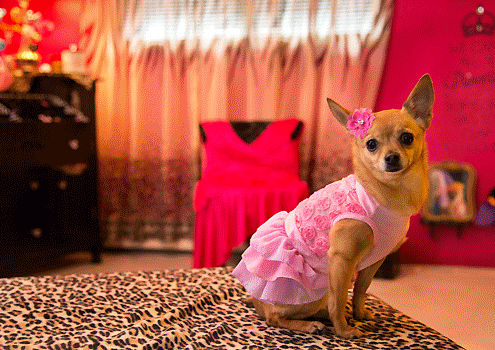 In the 90's Shannon Heggem burst onto the pet care scene and quickly became THE go-to expert in luxury pet care. She launched one of the very first-ever pet suite facilities in 1992, an unheard-of concept back then. Shannon is known to be a trailblazer, trendsetter, and pet industry pioneer. She has achieved every international certification possible; she is one of only three people in the world who currently hold dual certifications in both grooming and kenneling.
A nearly-fatal dog attack in the late nineties transformed Shannon's entire life perspective. The experience left her with a new appreciation for seizing life's precious moments and making them count. Instead of leaving the pet industry and the danger of dogs behind, Shannon transformed her focus and used the unfortunate event as a springboard to continue her momentum. She often shares her message of overcoming adversity through motivational keynote presentations.
Shannon has designed high-end pet care facilities on four continents, earning the distinction as the "go-to" person for true luxury in pet care. Her design work has been featured in magazines and on reality television. She now translates her two decades of pet industry experience into designing luxurious AND utilitarian-focused areas for dedicated pet owners who want to honor their loyal companions with customized spaces.