Move Over Oscars, It's the PAWSCARS!
With all the talk focused on Hollywood this week, this week's show is all about the 2015 American Humane Association PAWSCARS, honoring the top animal stars of the year. Listen in as Robin and PAWSCARS co-hosts Pauley Perrette and Lou Wegner recap the top animal acting performances. In honor of the 75th anniversary of the American Humane Association "No Animals Were Harmed®" program, this year's PAWSCARS pays tribute to some of history's greatest animal stars.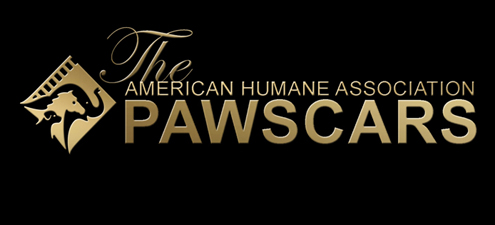 Pauley Perette
Pauley Perrette is known to millions around the world as "Abby Sciuto", the brilliant but offbeat forensic scientist on CBS' NCIS (2003), the #1-rated drama in the world. Her additional credits include appearances on such shows as Almost Famous (2000), The Ring (2002), 24 (2001), CSI: Crime Scene Investigation (2000), Murder One (1995), The Drew Carey Show (1995), Jesse (1998), Time of Your Life (1999), Philly (2001), Special Unit 2 (2001), Haunted (2002) and many independent films, commercials and music videos..
Born in New Orleans, Pauley was raised in Alabama, Georgia and all over the South. She was an undergrad honor student in sociology, psychology and criminal science. She began her masters degree in criminal science at Georgia State University before moving to New York City. She worked as a bartender while pursuing an acting career.
In addition to being a talented actress, Pauley is also a director, producer, published writer, poet, photographer, spoken-word artist and singer/songwriter. A passionate and dedicated advocate for civil rights, she is directing and producing a documentary about U.S. civil rights attorney and author Mark Lane. An ardent social and civil activist, Pauley is involved in many charitable organizations that work on behalf of animal rescue, civil and LGBT rights. She is on the board of Project Angel Food and supports Habitat for Humanity, NoH8, PATH (People Assisting The Homeless), EQCA (Equality California), AIDS Walk LA, The Humane Society, AIDS Task Force, NOH8 Campaign, Los Angeles Zoo, Hope Gardens, Union Rescue Mission, DonorsChoose.org, APLA (AIDS Project Los Angeles), The Amanda Foundation, the American Red Cross, Out of the Closet, Top Cops, 5p21 (AIDS clinic), Strike Out AIDS, Petfinder.com, Hollywood Homeless Lunch, Campaign for Care and Save the Children. Pauley is also an active congregant of the social and civilly active Hollywood United Methodist Church.
Her dedication to independent films has resulted in her winning, among other accolades, Best Actress in the Beverly Hills Films Festival 2010 for To Comfort You (2009). Being placed on several IT lists, including Entertainment Weekly and LA Weekly, she also was singled out as the only woman in the top 10 of the Q rankings, and tied with Tom Hanks and Morgan Freeman at #1 as the most favorable celebrities. In the E-Poll survey, she ranked #4 most liked celebrity.
Lou Wegner
Sixteen year-old actor, musician, and animal advocate Lou Wegner appears inTrouble With the Curve starring Clint Eastwood, Amy Adams, Justin Timberlakeand John Goodman, Nickelodeon's The Thundermans, Doughboy, a patriotic film starring Weekend at Bernie's Terry Kiser about the high cost of freedom and real heroes, Random Acts of Christmas, Modern Family and other film and television projects.
He founded Kids Against Animal Cruelty (KAAC) in 2010, a non-profit foundation for animal rights, rescue and adoption. He started KAAC at age 14 when he learned that city shelter animals are put to sleep if not adopted. There are chapters in eight states run by teens. KAAC members are active in animal issues making headlines today including banning puppy mill sales at pet stores, closing down city shelter gas chambers and responsible pet ownership. He is also lobbying to educate his generation on the importance of pet owner responsibility.
With more than 50,000 KAAC supporters, members and partner coalitions, and celebrity support including Denise Richards, Joanna Krupa, John Schneider, Malese Jow, Elaine Hendrix, Eric Lange, Tim Moore, Emily Capehart, Addie Daddio, Lulu Cerone, Nicole Cummins, Laci Kay, Stephanie Levy, Kaileigh Brielle, and Wendon Swift, KAAC is among the fastest growing animal rights groups.
Wegner's music video/PSA "1Life2Live" was filmed on location at the Baldwin Park Animal Shelter in Los Angeles. His pop music trio "Blonde" will soon debut its music video/PSA "Midnight Sun" depicting wild Mustangs and native Americans in a safe, sheltered mythical realm. It is raising awareness for U.S. federal laws to ban the slaughter and transport of horses on American soil for human consumption and to preserve our disappearing western frontier. Pretty heavy stuff for a kid his age.
When not busy acting, Wegner works tirelessly finding homes for shelter animals, going to school, writing music, playing sports, supporting children's charities, co-hosting a weekly radio show Love That Dog Hollywood! Kids & Animals! and taking care of his seven rescue dogs. He lives in Burbank, CA, is a 2nd degree Black Belt, martial artist, swordsman, and longboard enthusiast. As he motivates fellow teens and adults to stand up for change, he is a role model and inspiration
to those around him.