Animal Friends Welcomes Animal Stars
Animal Friends in Pittsburgh, PA is the final stop on the national book tour for Animal Stars: Behind the Scenes with Your Favorite Animal Actors! Animal Friends, an innovative animal shelter with the motto 'thinking outside the cage' is celebrated for their contributions to the human-animal bond, with segments featuring children who are humane heroes.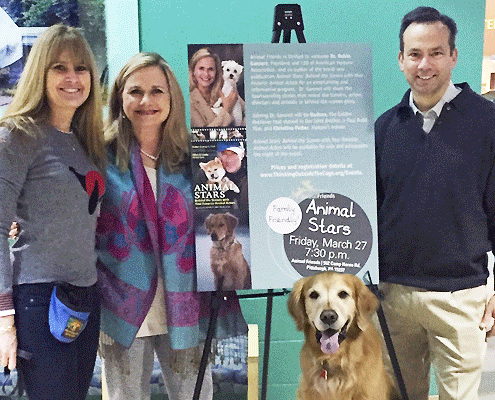 Animal Friends is a non-profit companion animal resource center serving the needs of pets and people for more than 70 years.
Our progressive programs have been nationally recognized and include humane rescue, shelter and adoption services for homeless pets, humane education, pet behavior classes, pet-assisted therapy, wellness programs and more. In addition, Animal Friends is leading the way towards ending pet overpopulation in western Pennsylvania through comprehensive, community-wide spay/neuter programming.