The Genesis Awards Shine on Animal Planet!

A sea of stars gather to shine the spotlight on animals! The Genesis Awards presented by the Humane Society of the United States is like the Academy Awards for media that advocates for animals. Beverly Kaskey, the Executive Producer of the Genesis Awards and Senior Director of the HSUS Hollywood Office, shares the mission, glamour and adventure behind the scenes and at the event. And we all can be there! The Genesis Awards are on Animal Planet this weekend!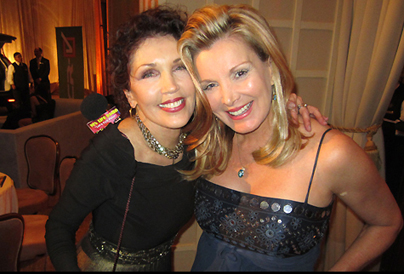 Beverly Kaskey runs the HSUS Hollywood Office, which HSUS acquired when it merged with the Ark Trust in 2002. Kaskey's main resposibilities involve schmoozing and "handling" Hollywood celebrities, and presenting the annual HSUS "Genesis Awards."