Meet Pet Lover Kathy Freston, Wellness Guru from Ellen, Oprah, Dr.Oz…

9,000,000 participants can't be wrong! Remember Oprah's vegan challenge? That was Kathy! Ellen says, 'I can't tell you how much (her book) has changed my life…' 'Veganist - Lose Weight, Get Healthy, Change the World!' - Sounds like a tall order, but New York Times Best Selling Author, Kathy Freston makes it simple. And, with endless praises from Ellen, Dr. Oz, Deepak Chopra… You just have to listen!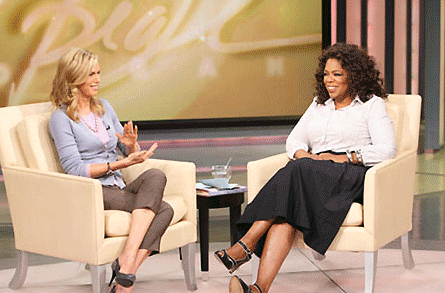 Kathy Freston is a bestselling author and health and wellness activist. She is the New York Times bestselling author of The Lean: A Revolutionary (and Simple!) 30-Day Plan for Healthy, Lasting Weight Loss, Veganist: Lose Weight, Get Healthy, Change the World, The Quantum Wellness Cleanse: The 21 Day Essential Guide to Healing Your Body, Mind, and Spirit, and Quantum Wellness: A Practical and Spiritual Guide to Health and Happiness. Dr. Mehmet Oz and Dr. Dean Ornish penned the introductions for her two latest books and her work has been praised by Dr. Andrew Weil, Dr. Neal Barnard, Marianne Williamson and Dr. Deepak Chopra. Freston has appeared frequently on national television, including Ellen, The Dr.Oz Show, Charlie Rose, Good Morning America, The Talk, The Martha Stewart Show, Extra and Oprah.
Freston promotes a body/mind/spirit approach to health and happiness that includes a concentration on healthy diet, emotional introspection, spiritual practice, and loving relationships, among other tenets. Her work is focused on providing guidance for conscious and healthy living in our increasingly busy world. Freston's writings focus on "leaning into" change and the benefits of "progress, not perfection."