Calling All Hero Dogs With American Humane Association President, Dr. Robin Ganzert!

We all have a hero dog at home, and Dr. Robin Ganzert spotlights the upcoming 2013 American Humane Association Hero Dog Awards™!
From Military Dogs to Emerging Dog Heroes, the stories are beyond inspiring. Your heart will roar, and you will want to give your dog an extra hug after this show! And… Super Smiley is the Official 2013 Hero Dog Awards National Spokes-Dog! 4 Paws Up! Nominations still open! Voting starts soon! We also talk about how AHA keeps animals safe on film sets. Smiley just worked with AHA evaluators on the animal advocacy film, "Susie's Hope," and on that set "No Animal Was Harmed…" Woof and Super Smiles!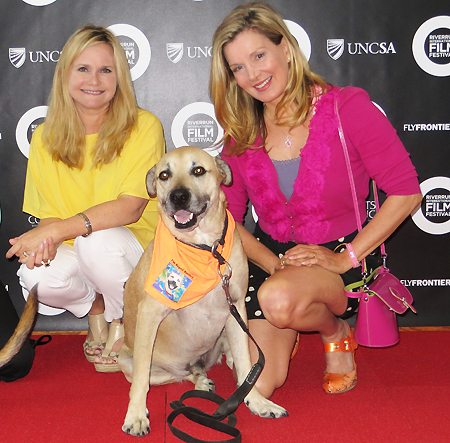 Dr. Robin Ganzert joined American Humane Association in 2010 as President and Chief Executive Officer. Previously, she served as the Deputy Director of Philanthropic Services at The Pew Charitable Trusts in Washington, D.C., where she provided leadership for the team of advisors for strategic high-impact philanthropy globally. Before joining Pew, Dr. Ganzert was the Senior Vice President and National Director of Philanthropic Strategies with Wachovia Wealth Management, a division of Wachovia Bank, N.A., and served as the founding National Director of the Wachovia Center for Planned Giving. As a renowned expert in philanthropy, she frequently presents at international and national industry forums. Dr. Ganzert received her B.S. and M.B.A. from Wake Forest University and her Ph.D. from The University of North Carolina at Greensboro. She holds multiple investment and financial professional certifications.