Everybody Loves Raymond's Brad Garrett + Malibu's Dr. Lisa = WOOFSTOCK MALIBU!

What's Up in The Bu? Brad Garrett and Dr. Lisa with an uber event featuring the Woofstock Dog Walk, Dog Games, Music… all to support Healthcare for Homeless Animals! And... To Celebrate Pacific Coast Animal Hospital providing this vet care so the dogs get a real 2nd chance for a home! On this adventure, hear about the way cool things these pet lovin' peeps are doing, and if you can make it, come to Woofstock Malibu! Hosted by Emmy winner Brad Garrett! Everybody Loves Brad!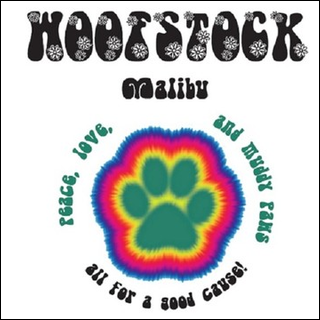 Brad Garrett
Brad Garrett won three Emmy's and a SAG Award for his role as "Robert Barone" on the iconic CBS series EVERYBODY LOVES RAYMOND. He was also nominated for an Emmy and SAG Award for his portrayal of The Great One in the telefilm GLEASON.
Garrett has performed on Broadway in Neil Simon's The Odd Couple and will next be seen on stage starring in Carnegie Hall's production of Guys & Dolls with Nathan Lane and Megan Mullally in April 2014. Currently, Garrett is guest starring alongside Robin Williams in THE CRAZY ONES on CBS.
Garrett's trademark voice has been heard in over 20 animated features, including the contemporary classics CASPER, FINDING NEMO, RATATOUILLE and TANGLED. Garrett's film credits include David Chase's NOT FADE AWAY as well as MUSIC AND LYRICS, SUICIDE KINGS and Woody Allen's SWEET AND LOWDOWN.
Garrett's stand-up career has spanned over thirty years and he was one of the youngest comics ever to appear on The Tonight Show with Johnny Carson. In the late 80's he opened for Frank Sinatra and Sammy Davis, Jr. in Las Vegas, where he recently opened his own comedy club at the MGM Grand, performing to sold-out audiences. The Gallery division of Simon and Schuster recently purchased Garrett's autobiographical book 'When The Balls Drop', an honest look at life's second half, which be will adapted for ABC and 20th Television Studios.
Dr. Lisa Newell
Dr. Lisa graduated from Ross University in 1997 after doing her clinical training at the University of Missouri Columbia. Being a native of Southern California, and a technician here for 10 years, she found it difficult to be away for three years. She was happy to return to practice as a veterinarian. She has been serving on the board of directors for the California Wildlife Center, a local wildlife non-profit organization for five years. She is an active volunteer with Best Friends Animal Sanctuary. She knew that being a veterinarian was a calling for her, since telling her mom she wanted to be a "doggie doctor" since the age of four.