Prison Dogs Unlocking Hearts – On Location Inside Montgomery Correctional Center

I'm invited inside the Montgomery Correctional Center in Florida to intimately witness the New Leash On Life Program! Shelter dogs in danger of being killed are trained for adoption! Inmates learn life skills from the dogs that help them reenter society! Meet the inmates, the Jacksonville Sheriffs' Officers who passionately work to make this happen, and First Coast No More Homeless Pets' Kelly and Cameron who choose the lucky dog participants. And we get an in depth glimpse into the dog psyche from Jay King who designed this exceptional training program. A must listen and a definite Super Smiley Adventure!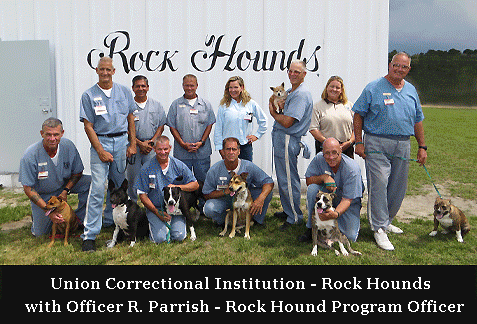 The mission of First Coast No More Homeless Pets (FCNMHP) is to end the killing of dogs and cats in shelters in our community, northeast Florida and the nation.
They are a 501(c)3 nonprofit organization. Their multifaceted approach to pet overpopulation includes free and low-cost spay/neuter, adoption initiatives, and innovative pet retention services.
Their services are comprehensive, and we are committed to reaching those who need our assistance.