Pet Podcasts
Check Out

Pia Silvani
Teacher, Trainer & Author
St. Hubert's Animal Welfare Center



Clicker Basics for Dogs and Puppies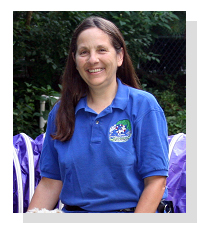 What is clicker training and why is it so popular? A clicker is simply a tool, just like your dog's leash and collar that helps you train your dog. It's a small plastic box with a mechanism that, when pressed, makes a clicking sound. Clicker training is a special form of positive reinforcement training that emphasizes the use of two types of reward: a primary reward and a secondary reward.
Once your dog becomes "clicker savvy", meaning that he really understands the meaning of the click, he may start to "offer" all his favorite tricks. A dog that offers behaviors has caught on to the game of training and is trying to figure out what it takes to get you to click! This is great mental stimulation for your dog and makes training an interesting and creative process for you. It's a win-win situation!
Carolyn Barney will review the basics of clicker training and go over ways to "turn your dog" onto another way to train!
For more information and written training manuals, please visit www.sthuberts.org or email thofer@sthuberts.org for an order form.
Have questions? E-mail Pia at pia@petliferadio.com



....

Transcript will be available shortly.