Let's Talk Raw: A Holistic and Naturopathic Approach to Feeding Your Dogs
Join Kristi as she speaks with Dr. Kim Bloomer, a certified naturopath, about approaching your dog's diet with a holistic and natural mindset. Learn about the benefits of feeding your dog raw meat, and hear Dr. Kim's unique approach to meeting your dog's carnivorous needs.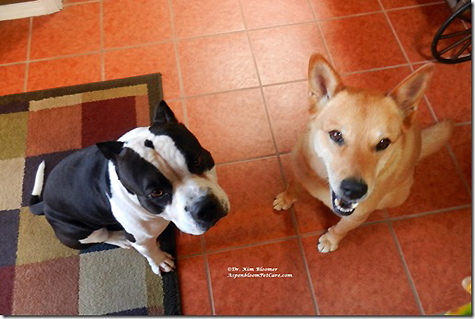 Dr. Kim Bloomer is a certified animal naturopath consulting on canine and feline nutrition and wellness. In addition, Dr. Kim is a proficient blogger, writer, speaker and presenter on natural pet care as well as the Co-Founder of the American Council of Animal Naturopathy. She is the author/co-author of three books including Animals Taught Me That and the newest (coming soon) Essential Oil Care for Pets: A Naturopathic Approach co-authored with her two colleagues. Dr. Kim's articles have been featured in various publications in both print and online. Dr. Kim is passionate about using and sharing Young Living Essential Oils especially the new Animal Scents Collection.