Robin Shewokis
Bird Expert, Author & Columnist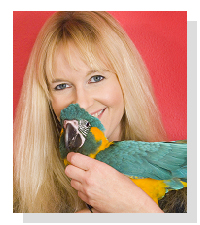 Barbara Heidenreich
Bird Expert, Author & Producer

Parrot Myths and Misconceptions



Do parrots exhibit height dominance? Are scarlet macaws truly nippy? Is it safe to give parrots the cardboard from paper towel rolls? These questions and more are discussed by Robin Shewokis and Barbara Heidenreich as they explore various myths and misconceptions about parrots.
Questions or comments? Email barbara@petliferadio.com or
robin@petliferadio.com

After you purchase your Infoseed™ you will be taken to the form to upload your copy.
Click here for more information about our Infoseeds™

Transcript will be available shortly.