Pet Podcasts
Check Out

Raquel Wynn
Certified Personal Trainer
Animal Massage Therapist



The Adventures of Sharkey Dog....
..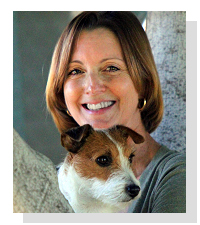 ..........
......
Susan Stoltz
......

.
Terriers are known busy bodies in the dog world. Join me as I speak with Susan Stoltz, author of the Sharkey dog series, about the fabulous adventures of her fiesty terrier Sharkey. We all know we can learn so much from our pups, Susan and Sharkey aim to present these learning moments to children with their wonderful book series. The book series came about after a dreadful experience - Sharkey was victim of a pharmacist overdose and nearly lost her life. After a battle with the court system, including all that goes with that, notably lawyers and insurance companies, Susan decided to put Sharkey's talents to good use helping dogs in need. A percentage of the profits of Sharkey's books are donated to selected animal shelters.

Hop in on this discussion as we touch on subjects such as diversity, bullying, learning, sharing, fear, friendship and happiness. In addition, get some insight on how to awesome shelter dogs are, and how important it is to adopt a healthy lifestyle approach for your pup. Knowledge is power - get involved and you too can win with dogs!!
Questions or Comments? Send them to: raquel@petliferadio.com.
Tweet

After you purchase your Infoseed™ you will be taken to the form to upload your copy.
Click here for more information about our Infoseeds™

Transcript will be available shortly.