PetLifeRadio.com
The #1 Pet Podcast Radio Network!
Pet Life Radio is the largest and #1 pet podcast radio network on the planet, featuring over 50 weekly pet-related talk shows hosted by the most well-known pet experts, authors and radio and TV personalities in the world of animals and pets! All Pet Life Radio shows are available free, and can be downloaded or streamed live from the PetLifeRadio.com website, or subscribed to in iTunes, mobile apps, and other major podcast portals. Pet Life Radio won a prestigious Honorable Mention at the 2012 Genesis Awards. Pet Life Radio has millions of pet loving listeners worldwide!
Pet Life Radio is also the home of Chommmp! Animal Television featuring high quality original pet and animal entertainment TV programming and videos. For more information visit Chommmp.com.
Mark Winter
Co-Founder / CEO / Executive Producer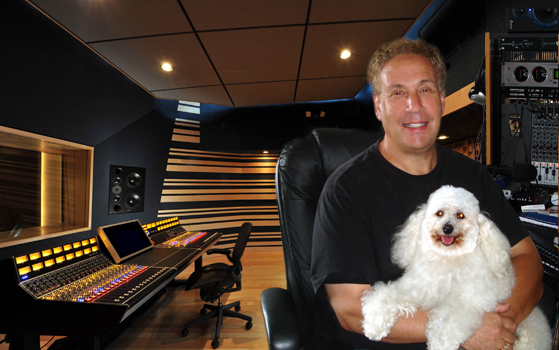 Mark Winter found the family piano in the living room at the young age of 3 years old, and has been attached to it ever since. His mother, also a musician and performer used to sing for various organizations, and change costumes for each act. During these costume changes, Mark at the age of 6 would perform for the audiences until Mom returned to the stage. Mark gave his first concert at 6 years old. By the time he was 8 he was already writing music and lyrics to his own songs… and by 13 years old had his own band, and started learning the ropes of recording and producing a record.

After Graduating from Boston University, with a degree in biology he began writing and producing songs and music for himself and other artists as well as music for film, television and special projects. He also wrote and produced jingles for radio and TV including Emery Air, Goodyear, and the Scott and Todd Big Show on WPLJ-FM Radio in NYC. Mark also wrote the theme song for "Ziggy" cartoon (Universal Press Syndicate), and "Roller Palace", the first roller disco record of the 1970's, which was featured on WKTU-FM (New York) and in Billboard Magazine.
In 1980, Mark created Musikards, the very first musical greeting cards with original songs and graphics. These were marketed throughout the U.S. in stores such as Bloomingdales and independent greeting card retailers, as well as other countries including Australia, Israel, England, and Canada. Mark and Musikards were also featured in magazines such as US Magazine, People Magazine and Billboard Magazine.
He then worked as the Creative Director for WDHA/WMTR radio in Morristown, NJ, writing and producing radio commercials, promotions and station imaging until signing a recording contract with Epic Records in 1987.

Mark was a founding member of ILUSION on Epic Records (Sony), and wrote and produced the 1988 dance hit, "I Want Your Love In Me" a Billboard Magazine Top 40 dance hit. Mark and "Ilusion" performed live with other dance acts of the time including Exposé, The Cover Girls, Sweet Sensation, Fascination and others.

In 1996 Mark wrote "Be Proud To Be In New Jersey", selected by the New Jersey State Council on the Arts as choice to become the Official State Song of New Jersey. He received an ASCAP special award for "Be Proud To Be In New Jersey" as well as an official Proclamation from NJ Governor Christine Todd Whitman for "Be Proud To Be In New Jersey", nominated as the Official State Song of New Jersey.

He has received a Unisong Int'l Music Award, Billboard Award, New Jersey Broadcasters Association Annual Station Award for Best Radio Commercial, APRA Gold Award for excellence in advertising and public relations for Best Radio Commercial, and 1994 and 1993 Make-A-Wish Foundation Citation of Merit and Appreciation.
In 2002, Mark relocated to South Florida with his three sons, and became a Producer at Party 93.1 FM radio, the dance music station in Miami. There he worked with local radio personality MarkyG, and produced radio interviews with music artists and celebrities such as Cyndi Lauper, Margaret Cho, Cher, and others. He then produced the radio show, "The South Beach Dance Party" on Y100-FM radio in Miami, which combined current dance music with information, interviews and dance music flashbacks. It soon rocketed to #1 in the ratings.

In 2005, Mark became involved with WebmasterRadio.FM and as senior producer helped pioneer the art and science of podcasting, internet radio and audio streaming. He also produced podcasts for Personal Life Media.
In 2007 Mark and his son, Adam created Pet Life Radio, combining their love for entertainment, radio and podcasting with their love of animals and pets. Mark composes and produces the theme music for the Pet Life Radio shows. Pet Life Radio quickly has become the #1 pet radio network!
Pet Life Radio recently received a prestigious Genesis Award Honor for "A Super Smiley Adventure - Best Friends Animal Sanctuary Radio Tour" Mark Winter, Producer/Writer, Megan Blake, Host/Writer (2012).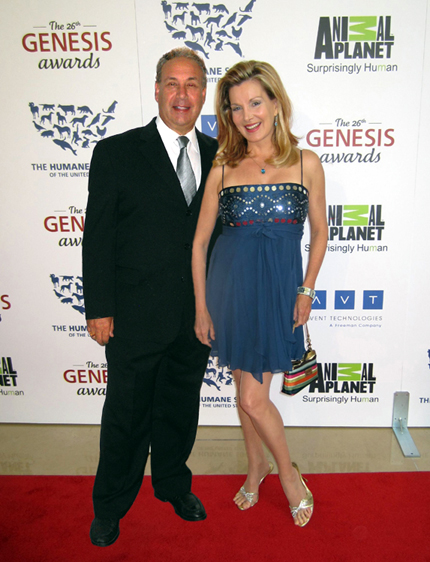 Mark Winter & Megan Blake (2012 Genesis Awards)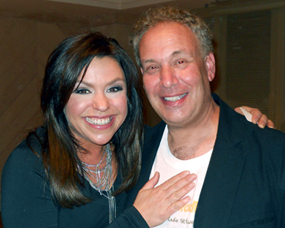 Mark & Rachael Ray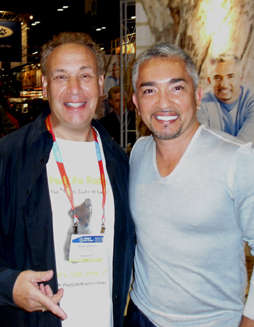 Mark & Cesar Millan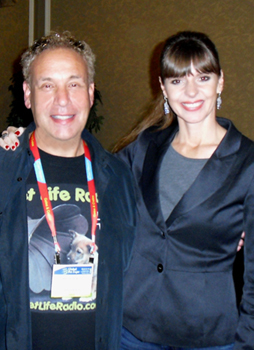 Mark & Victoria Stilwell
Adam Winter
Co-Founder / Production Director
Adam Winter had pets all his life including dogs (Chuckie, Arthur, Dixie, Lily, Bailey & Nicky) a cat named Dennis, and other assorted critters including a leopard gecko, red ear slider Turtles, hamsters, gerbils, bearded dragon and tropical fish such as freshwater cichlids and rare plecos and discus from around the world. He began to breed and mix different discus fish together and raise them.
He bought his first computer in 1995 and became involved in the mp3 revolution, coding and decoding mp3 audio files years before it became the industry standard.
Born and raised in New Jersey Adam is an avid NY Giants, NY Yankees and Dallas Mavericks fan, so naturally this led into his hobby of collecting sports memorabilia from signed helmets and jerseys to sports cards, pictures and posters.
He graduated at the top of his IT class at Chubb Institute of Technology and then worked doing web design, graphic design and computer programming. He also worked in the family entertainment business, Wintertainment, since the age of 6.
Adam lived in upstate New York and Vermont for a while until eventually moving to Florida with his parents, three brothers and sister.