A Must Have: Elegant Cashmere Economically
What happens when recycled cashmere sweaters meet innovation and good taste? Eco-friendly, beautiful and economical one of a kind pet sweaters and more!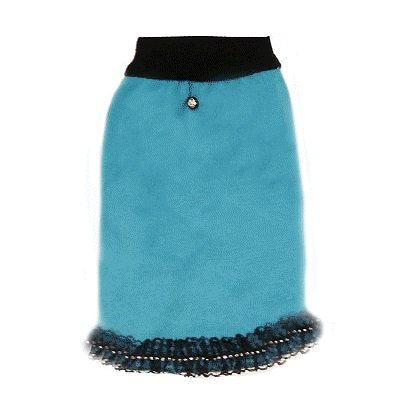 Born in White Plains, New York. Moved to Manhattan at 8 years old with two older sisters & my parents.
Started playing the piano at 4 years old, knitting & crocheting at 7 y o and composing music at 8 y o. Discovered I had perfect pitch and began playing the cello at 10 y o. Graduated from The High School of Music and Art, them Barnard College & was accepted into Podiatry school in Cleveland, Ohio. Met & married my husband, Larry, (also a podiatrist) and opened a practice.
During my working years, I continued to compose music for various events including the Big Sur marathon, the Mayor's Midnight Sun marathon (Anchorage, Alaska),
the 1996 World Triathlon, Great Trans Koolau Trek (Hawaii) and the Cooper River Bridge Run and the 100th anniversary of the Boston Marathon. In 2008, I was inducted into the Cooper River Bridge Run hall of fame. I also wrote anthems for the American Cancer Society Relay for Life and the Memory Walk for the Alzheimer's Association.
In 2013, I noticed my cat finding my cashmere sweaters to lay on. I chose one and made him a pillow that would be just for him. He loved it so much, I made one for each of his favorite spots. I started to make pillows as gifts for friends & those friends wanted to order them for their friends. Suddenly I saw my future before me. I called my friend, Raffi, a professional European seamstress, and asked if she wanted to start a business together. She agreed , refined my creations and suggested we make sweaters as well. She had 30 years of sewing supplies, cashmere and vintage appliques & buttons stored in a spare room. I retired from Podiatry and went into the business full time. Additional cashmere is purchased & repurposed into our items. We are very selective & only use the finest cashmere because quality is a priority for us.
All products are one of a kind because they are made by hand. We sew for several days at a time, then add embellishments which include vintage buttons, rhinestones, needle felting, upscale trims, beading, vintage & bridal appliques among others.
Through a series of unbelievable events this year, I was invited to participate in Mathilda's Birthday Party at the Algonquin Hotel. The annual fundraiser benefits the Mayor's Alliance for NYC Animals. All the Broadway themed cats in their costumes were presented on coordinated The Elegant Hare cashmere pillows. It was our first public event and brought me in contact with wonderful new friends & associates.