Deck the Halls with Dr. Annie!... To Give Our Pets Happy Healthy Holidays!

Pets are part of our family and are right there in the middle of our feasts, decorations and celebrations! Pawsome! But… included in this traditional, seasonal adventure looms hidden dangers for our pets. Here's how to have happy holiday feasts and festivities without the Holiday Hazards!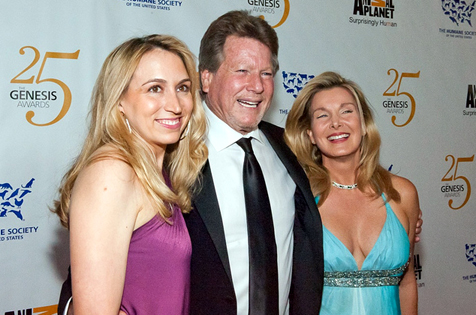 Dr. Annie has appeared on the Discovery Channel's Animal Precinct television program during her tenure at the ASPCA's Bergh Memorial Animal Hospital in New York City.

She has experience at leading centers for animal care throughout the world. At Kruger National Park in South Africa and the Serengeti in Kenya and Tanzania, she worked on wild and endangered species including black rhinos, lions, cheetahs, elephants and giraffes.

Previously in her career, Dr. Annie assisted with critical research on Giant Pandas including work on panda breeding at the Center for Reproduction of Endangered Species (CRES), a research arm of the San Diego Zoo and Wild Animal Park.
Her private veterinary practice has spanned across the country with high-profile clientele from New York to Los Angeles. She also has donated significant pro bono time to low-income communities, including, for example, service at a free spay and neuter clinic in rural Minnesota.

Dr. Annie graduated with high honors in Research Biology from the College of William & Mary where her thesis, Species-specific impacts of grazing amphipods in an eelgrass-bed community, contributed to restoring and preserving the Chesapeake Bay, the largest estuary in the United States. Her other undergraduate research focused on environmental impacts on evolutionary genetics.

She completed her Doctor of Veterinary Medicine degree at the Virginia-Maryland College of Veterinary Medicine where she served as President of the school's chapter of the American Veterinary Medical Association.
Dr. Annie personally developed the university's first and only Animal Behavior curriculum. The course remains to this day largely unchanged, the only one focused on Behavior, and one of the most popular courses at the college.
She is the recipient of various awards and distinctions including, among others, the Sherrie Clark Compassion and Caring Award and the Tobey Award for helping lost, abandoned, or homeless dogs.

Dr. Annie received her acupuncture certification after extensive training with Dr. Huisheng Xie at the world-renowned Chi Institute of Chinese Medicine in Reddick, Florida. The Chi Institute is endorsed by the China National Society of TCVM and China Southwest University College of Veterinary Medicine.
Dr. Annie is licensed to practice in California, New York, Pennsylvania and Maryland.