Meet our Super Hero for Dogs

From Saving Street Dogs Every Weekend - to Executive Directing the Spay Neuter Project of Los Angeles - to Presenting the Compassion Now Gala at the Ritz Carlton! Arianna Buturovic. And- Megan is Compassion Now's Mistress of Ceremonies. Ya'll Come!!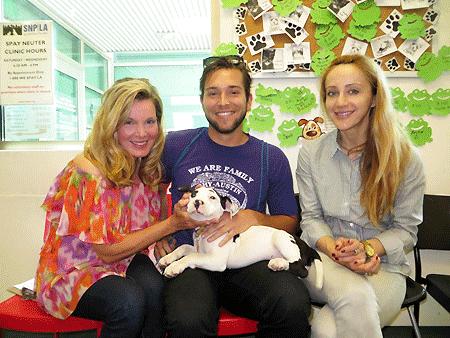 Arianna Buturovic, MPA – Executive Director
Arianna Buturovic serves as the Executive Director of SNP LA, Spay Neuter Project of Los Angeles, the largest spay/neuter non-profit organization in Los Angeles.

Arianna has over 12 years of experience in non-profit management, fundraising, capital campaigns and public policy research. Throughout her academic and professional career, Arianna's work and research has sought to provide sustainable solutions, empowerment mechanisms, and strategic support to the most vulnerable and extremely poor populations domestically and internationally, including homeless individuals and families, women and girls, and foster youth. She has served as senior staff at the YWCA Santa Monica/Westside, St. Joseph's Center, Andre Sobel Foundation, and has done research on Local Economic Development for the United Nations Development Programme in Cambodia. She holds a BA in Journalism and MPA in International Public Policy and Non-Profit Management from The Robert F. Wagner Graduate School of Public Policy at New York University. Arianna's greatest passion lies in the areas of animal welfare and rights, as well as wildlife and natural resource conservation. For the past 10 years, she has been involved in animal rescue and rehabilitation of animals from high-kill Los Angeles shelters, especially in South and North Central Los Angeles and San Bernardino. Arianna has been a vegetarian for over 20 years and vegan for over 5.