The Animal Film Festival!

A Film Festival for Animals! You bet! Festival Director, Shelley Frost, invites us to join the celebration. From wolves to horses, from companion animals to humans working to save them, the festival includes amazing true life subjects like a parrot who communicates in English, a man abandoning suicide after meeting a dog, and heartfelt stories like a cat and dog falling in love in their veterinarian's waiting room. The Festival features Super Smiley's 'Kindness Dogumentary' film and The Super Smiley® Kindness Program and Flash Mob! Presented by the Center for Animal Protection and Education. Listen now and find out how to Join us Live at The Animal Film Festival!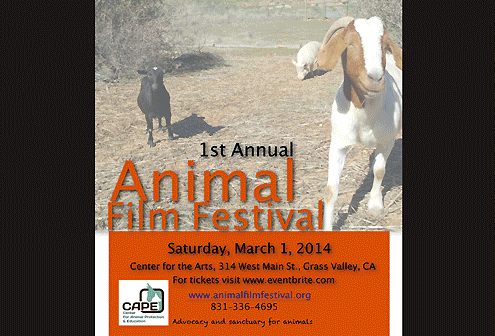 Director, Animal Film Festival for Center for Animal Protection & Education
During the past years, have enjoyed success as a video producer (documentary producer, school performance videos, promo videos for non-profits), children's drama teacher and as an author interacting with the media as a guest on local, national and international television and radio talk shows and print journalists.

Appeared as a guest on the Oprah Show, Dateline NBC, was profiled in People Magazine.

Will continue to produce documentaries and videos for non-profits and schools. Currently writing books and articles on topics such as dogs, movie making for kids, etc.
As program manager for the non-profit Center for Animal Protection &Education (CAPE) I write all media materials including ealerts, newsletters, appeal letters, grant writing, press releases; keep the Facebook page updated and growing; assist the Executive Director in all capacities; handle and write all correspondance including thank you letters; plan and execute all events including speakers, and CAPE's annual Animal Eyes Film Festival; update the website; use media to communicate the needs of the animals rescued by CAPE.