Max Charles! From 'Mr Peabody and Sherman' to 'The Amazing Spider Man 2!' This Mega Star in Mega Films is a Mega Dog Lover!

Ten year old Max Charles is about the coolest and most adorable actor on the big screen today! He's Sherman from 'Mr. Peabody and Sherman!' He's the young title role character in 'The Amazing Spiderman 2!' This mini mega star believes "Every dog should have a boy." And he should know – He has a dog of his own and has worked red carpets with Mr. Peabody, Lassie, and RinTinTin! Join us for this show and you will definitely Super Smile.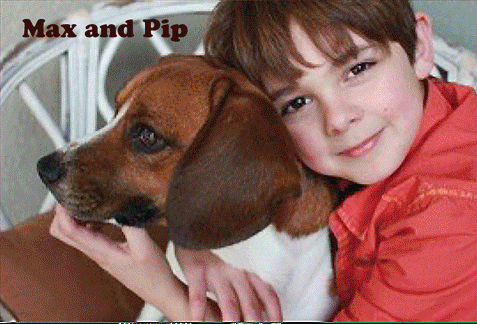 At just 10 years of age, Max Charles is already an industry veteran, landing coveted roles on and off the big screen and working with some of Hollywood's most respected and acclaimed actors, writers and directors.

Most recently, this charismatic and endearing young talent starred opposite Emmy-award winning actor Ty Burrell as the voice of Sherman in the DreamWorks animated box office favorite "Mr. Peabody and Sherman," directed by "The Lion King's" Rob Minkoff. Of Max's performance Rob stated, "Max performs with emotion, depth, heart and humor. That's not easy to find in a young actor."

Max also brought that heart to audiences as young Peter Parker in the blockbuster film "The Amazing Spiderman." In the film, Max's adult counterpart was internationally acclaimed Andrew Garfield. Max reprises this role in "The Amazing Spiderman 2" set for release in May 2014. His other feature films include, "The Three Stooges," "Least Among Saints," "White Space" and "The Well."

This diverse young actor is also no stranger to the small screen. He is currently a series regular on the Emmy-nominated ABC sitcom, "The Neighbors." On hiatus from its second season, Max is currently on location in Montreal, filming "North Pole," a Hallmark Channel film. In the network's first full-length, two-hour original holiday movie, Max plays a determined and idealistic young boy who pairs up with a free-spirited elf, played by Bailee Madison, to save Christmas. Max is a known member of the Hallmark family, winning hearts in his acting debut as a lead in the Hallmark classic "November Christmas" - a role Max booked on his very first audition.

Max has also guest starred on numerous hit television shows, including "True Blood," "Raising Hope," "Community," "Hot in Cleveland" and "Rizzoli & Isles." Other notable credits include, "Jessie," "Haunted Hathaways" and "Scent of the Missing." He also landed a supporting role in the Disney Buddies franchise "Spooky Buddies" and starred in the NBC pilot "My Life as an Experiment," with the legendary Donald Sutherland. Max has also voiced various characters on "Family Guy," "Adventure Time," "American Dad," "Robot Chicken" and "Mickey Mouse Clubhouse."

When not filming, Max, who hails from Dayton, Ohio, is just like any young boy, playing video games and basketball or skateboarding and riding his bike. He also loves spending time with his three brothers, Logan, Mason and Brock, who are also actors. Much to Max's delight, Mason and Brock appeared with him in "The Three Stooges." On days off, Max can also be found hanging out with his dog, Pip, who shared the screen with Max in "Spooky Buddies." During filming, Max fell so in love with the three-month-old beagle puppy that he decided to adopt him.