Pet Podcasts
Check Out

Pia Silvani
Teacher, Trainer & Author
St. Hubert's Animal Welfare Center



Petfinder.com! The Virtual Home of Adoptable Pets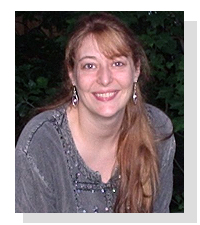 Lynn Katz

You visited your local animal shelter and sadly you went home without a pet. Don't fret! Last year, Petfinder.com adopted 1.5 million pets from member organizations. Not only does Petfinder have adoptable pets located in shelters around the country, but there is a listing of pets living in homes that need to be re-homed for various reasons, a lost and found pet section, a message board, a library full of information and more.
Petfinder has a unique public relations team, helping shelters, rescue organizations and you, the pet owner, to get pets adopted in forever homes. The team is now featured across Discovery Communications websites and television channels. So, if you are look for that perfect pet, this might be the first step. Lynn Katz, Petfinder's Shelter Outreach Specialist will talk to us about how this site can benefit you!
For more information and written training manuals, please visit www.sthuberts.org or email thofer@sthuberts.org for an order form.
Have questions? E-mail Pia at pia@petliferadio.com



....

Transcript will be available shortly.