Pet Podcasts
Check Out






Susan Sims
Pet Travel Expert
Publisher Fido Friendly Magazine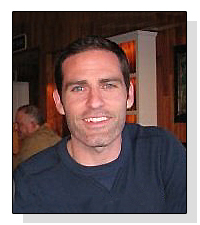 Nicholas Sveslosky
Pet Travel Expert
Editor Fido Friendly Magazine



What's Inside the Big Red Box?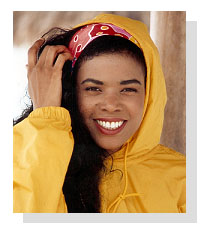 ............................... Cher Luck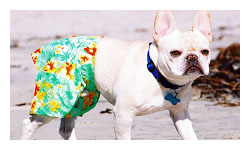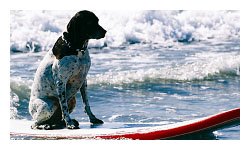 Join hosts Nicholas Sveslosky and Susan Sims as they talk about all things related to dog travel. This episode includes a trip to the Loews Coronado Bay Resort in beautiful San Diego, California. Listen to find out about a surf camp for your dog and a Gondola ride with your favorite pooch. Also, safety when traveling with Fido is of utmost concern and you won't want to miss the shows guest, Cher Luck, founder of Country Dog and Friends pet first aid kit as she discusses the importance of being prepared while on the road with your best friend. Cher tells us what's inside the Big Red Box!!





You're listening to PetLifeRadio.com

[advertisement]

Susan Sims: Hi, I'm Susan Sims.

Nicholas Sveslosky: And I'm Nicholas Sveslosky. We are your hosts for "Travel Tails" on Pet Life Radio. As editor and publisher of "Fido Friendly Magazine" we know travel.
Susan Sims: We do and we just can't wait to share our years of travel experience with you during our PodCast each week.

Nicholas Sveslosky: That's right. You know, recently I was lucky enough to explore the Lowe's Coronado Bay Resort near San Diego, CA with my black Lab, Tasha.

Susan Sims: San Diego is such a beautiful city, but Coronado Island, for those that haven't experienced Coronado Island, it's so beautiful you actually take a bridge, you're in San Diego and you take a bridge over the water, and it's quite a long bridge and then you are in the world of Coronado. And it's so beautiful. They've got old historic hotels, pristine beaches, it's just fabulous. All that water, if you have a Lab or any dog that likes water this is the place to go.

Nicholas Sveslosky: Yes, I can picture it even now. Thinking back on going over the bridge, when we went when it's towards sunset if you have your sunglasses you're fine. But, if you are going up the bridge hit into that apex, you are so high up. That isn't your normal 100 foot off the ocean. It's high up there so you can feel it. If you tend to be unnerved by heights, just don't look down you'll be OK.

Susan Sims: [laughs] Keep your eyes ahead you're driving!

Nicholas Sveslosky: Look at the lines and you'll be OK. [laughs] But when you come back down the bridge and you come into Coronado it feels like that is your vacation point because you're leaving mainland and you're going onto this island. It's really neat.

Susan Sims: It's really pretty. Loews is such a special property, all of Loews Hotels and I think you experience firsthand all the wonderful things, not Loews Coronado Bay Resort but the Loews Hotels. All their brands they do the same things for the person traveling with their dogs.

Nicholas Sveslosky: Yes, the Loews brand is just one of those hotels we just really love to travel too. They have a lot of things set up special for people traveling with their dogs. They have a Loews loves pets program. That's where they treat all animals as very important pets or VIPs. So when you check into a Loews you can feel that you are welcomed. There are dogs walking around. The hotel staff loves to come up and pet your dog. You really feel good about bringing your dog to this hotel. You don't feel an inconvenience to anybody there. One of the things the Loews really does is they set up special programs. So for example, if you went to the Loews in Nashville, TN, they actually have a program, you can buy a package for approximately $1,020.00, but it includes a limo which takes you to a recording, studio and if you believe this, you can actually have your dog recording a CD.

Susan Sims: OH my gosh. Like your dog is kind of like a country western star in Nashville?

Nicholas Sveslosky: Yes, exactly. That gets you into the customary tradition right there in that area. In Colorado they have an outdoors bound program which is pretty much an all day hike and excursion in the Colorado area. The one that is unique to the Loews Coronado Bay Resort is they have a Sur-ruf camp.

Susan Sims: What's that? Oh! It's a surf camp!

Nicholas Sveslosky: Exactly.

Susan Sims: [laughter]

Nicholas Sveslosky: You can teach your dog to surf.

Susan Sims: Oh my gosh, you're kidding.

Nicholas Sveslosky: That's the thing. They really go out of their way to create something unique and special. When you bring your dog, it enhances your experience. That's why we do travel with our dogs so we don't have to leave them behind. We can bring them with us and have fun with what we do in the area. To have a hotel that designs a program specifically for you and your dog makes you feel good about going to that location.

Susan Sims: What do they do? Do they provide you a wetsuit then for your dog?

Nicholas Sveslosky: Dogs probably don't need a wetsuit. It doesn't get too cold in the San Diego area but what they do do is they have a list of items they will be able to give you that you for the Sur-ruf package program. Book the hotel reservation. It's $300.00. They'll give you a bay facing room or an ocean facing room at least you'll get in that mind set of being one with the water. And you get your dog all pumped up. Then they'll give you a book. It's called, "The Dog's Guide to Surfing: Hanging Ten with Man's Best Friend
" It's basically an owner's manual for hanging 10 with man's best friend. That's kind of cool.

Susan Sims: [laughter]

Nicholas Sveslosky: And then they'll take you down to the dog beach on Coronado, which is not too far away. They have, this gentleman's name is Tevin McManus, and he's with the Coronado surfing academy. He will actually teach your dog how to surf. So they'll get him out in the water and they have these special surfboards that are a little bit softer so they have a special grip that your dog is able to hang 10 on in the water.

Susan Sims: So is the dog by themselves on the surfboard? Are you on the board with him?

Nicholas Sveslosky: They'll have the instructor behind them. It's just a short break. The instructor will be behind them on the board. Then they'll go in. The dog just sits there. One of our issues, we actually have a cover shot of a dog on a surfboard from the Sur-ruf camp. It's our summer 2006 issue. If anyone wants to look online at FidoFriendly.com you can see exactly how dogs are actually able to hang paws over the board.

Susan Sims: [laughter] That sounds so much fun. And as far as what this particular Loews property had to offer I do know most of them have a doggie menu, which I think is really interesting. You've got your day planned and you're tired and you've got room service but it looks like you can also have room service for your dog.

Nicholas Sveslosky: They really have some great items on the menu that are specifically designed with a veterinarian so it's all healthy food and good for your dog to eat. But it's supposed to help with jetlag or altitude adjustments. Some of the menu items are Bow-Wow tenderloin of beef. They'll have Chow Hound chicken, Great Vegetable Feast, Whisker Lickin' Liver. I mean they have all these unique items that are really good food for your dog.

Susan Sims: [laughter]

Nicholas Sveslosky: And they also have general food. They have kibble or canned dog food, they can provide that as well.

Susan Sims: That sounds like so much fun and they even have it for cats.

Nicholas Sveslosky: Exactly. They have it for "Kitty Salmon Supreme" as well. They don't discredit the other species. [laughter] We really love dogs but they encompass all. They will even loan you a fish if you weren't able to bring your pet with you.

Susan Sims: I love that. [laughs] I think these are these are the types of places we love to share and when we put our "Fido Friendly Magazine" out there we list a lot of places you can stay with your pet. If people want to go online right now and learn about the Loews Coronado Bay Resort; do you have a website for them?

Nicholas Sveslosky: Yes. If you just go LoewsHotels.com and then you do a search for Loews Coronado then you'll be able to pull them up. There's another few things that are kind of unique to the Loews Coronado Bay Resort. The one thing you can do; so when you check in, you'll get a letter from the manager, it will list all the pet services in the area. You will get a map with highlighted dog walking routes. You'll get infos on pet shops, groomers, special attractions you can do in the area. There are also Fido Friendly restaurants, which is something we all love to do, once we get into an area is to figure out what we can do with our dog.
They also have a rental company right next to the hotel that, if you can believe it or not, you can have gondolas that you can rent for the night. They will go through the Coronado Caves . And you will get your own little driver and singer to take with you but; you're also allowed to take your dog.

Susan Sims: [laughs] That's great. How fun is that? So you took Tasha out on a gondola?

Nicholas Sveslosky: Yes. We took a ride at night, they had the full works, they had the champagne, the strawberries, our driver he asked us if we wanted him to sing a little bit and we said, "Yes." So we had that ambience going.

Susan Sims: [laughs]

Nicholas Sveslosky: So we got swept away, looking at all the nice homes. What we didn't realize was that Tasha was working her way to the champagne glass and she was drinking out of our champage. So after that the boat started to get a little tipsy but we were OK.

Susan Sims: [laughs] So you had fun. You had a gondolier, and someone that could sing to you. You had champagne, and this sounds pretty romantic so, and bringing your dog along that was the icing on the cake I would say.

Nicholas Sveslosky: It was great to have Tasha with us. We had a lot of fun seeing her experience all that they had to offer. It was a great trip.

Susan Sims: Wow. That sounds like a lot of fun. So anybody that's interested can go online to loewshotels.com and do a search for them. So we're going to take a break and coming up next is our travel tip. So sit and stay. We'll be right back with more travel tails on Pet Life Radio.

[music]

"Travel Trails" will be back after this message.

[advertisement]

Nicholas Sveslosky: Welcome back to "Travel Tails" with Nicholas Sveslosky along with Susan Sims. We talk a lot about travel and being on the road with Fido and there are a lot of things to remember when you think about what to bring with you when you go on vacation.

Susan Sims: And for those of you that are new to traveling with your pet, the first aid kit is an essential part of your doggies' duffel bag.

Nicholas Sveslosky: We've asked Cher Luck, owner of "Country Dog and Friends" to join us today and tell us a little bit about her first aid kit for pets. Hello Cher and welcome to the show.

Cher Luck: Hi everyone, it's great to be here.

Susan Sims: Hi Cher.

Cher Luck: Hi Susan.

Susan Sims: It's so good to talk to you!

Cher Luck: Likewise, likewise. I'm thrilled to introduce "Country Dog and Friend's" first aid box for pets.
Susan Sims: I think that's really fabulous! You know what Nicholas, I didn't mean to cut you off. One of the fun things I like about the County Dog and Friends is the Big Red Box. It's like a giant lunch pail that you can actually just grab the handle and just grab and go.

Cher Luck: That's exactly right. And in the box we have tons of bandages, all kinds of sizes for the small and big dog and cat. We've got lots of gauze, wrapping tape, but what really makes things different and special is we include a digital thermometer. Those old-fashioned mercury thermometers just don't read very well. It gives you a quick read out and we can also get you the aluminum blanket, and we give a free tick remover.

Susan Sims: The tick remover is really cool. I've used that. One of my dogs is a chocolate brown, she's really dark and I know Nicholas has a black Lab. Those ticks are hard to spot. So when you are normally just combing them or brushing them or just massaging your dog is when you are going to find them. Those boogers can really be hard to get out.

Cher Luck: Absolutely. That's why we offer the scoop. It will just scoop it right out, keep the insect intact and then you can take it to the vet to make sure you don't have any problems that may emerge.

Nicholas Sveslosky: Oh great! As far as if the tick had Lime's disease or something like that?

Cher Luck: Absolutely. And what I just recently learned is that these ticks can survive through the winter as long as it continues to live and live off of a warm host. So don't think because the winter is about that your dog can't pick up ticks. They can certainly live there all through the year on your pet.
Nicholas Sveslosky: What are some of the places your dog might get a tick? Of course maybe the forest areas, but do you have to worry about the dessert or anything like that?

Cher Luck: There are 10 predominant states that have the most ticks. So your talking about the New York , New Jersey area, upstate, Midwest. So just about everyone, especially up in New England. There are tons of those Deer Ticks and then there are all kinds of other ticks that just seem to gravitate towards real healthy animals and humans so you have to be careful.

[laughter]

Susan Sims: What I like about your pet first aid kit that "Country Dog and Friends" has is you have two guide books. You have the guidebook for the dog care and the guidebook for the cat care. That helps those of us that aren't thinking about things that can happen or any danger. We are just out go and have a good time. Then when tragedy strikes or something happens that really requires your attention right away, it's like, "Oh my gosh, what do I do?" And you provide these two great books.

Cher Luck: Absolutely. They are beautifully illustrated. I always encourage every pet owner, whether they have the Country Dog Big Red Box or their own first aid kit they put together: Pre-read the manual. Pre-read so you'll understand all the contingencies of all kinds of accidents that would occur and it will stick. Trust me. When you go into an emergency situation, those little tidbits will stick in mind and you will go into auto-mode to save your furry friend.

Nicholas Sveslosky: That's really great advice. I'm looking at the image of your box and there is so much that comes out of this first aid kit. You really do get a lot for your money on this one. I was wondering, if you're going to different environments, such as going to the snow with your dog, or you're going to the beach and the surf, is there anything in particular you would want to pay attention to for a certain area? Such as a colder climate or a warmer climate. What are some of the things in that box that would be better for those areas?

Cher Luck: Well you know, my top picks are: the Emu and Tea Tree Oils because if you are going into the forest or the beach and you have those little bugs, mosquitoes and insects that do bite. That Tea Tree Oil is a natural repellant. Even if your dog licks the wound or licks the body, it's nontoxic to pets. Scrapes or scratches, the Emu oil kicks right in as well. Helps to speed up the healing and repair any damage with those dry patches on your animal. That's good for cats as well. That's the two oils I would bring along with the digital thermometer and that tick remover and a couple of bandages. So you can boil down the kit and only bring the essential items that you do need.

I also give you an eye and skin wash. This wound wash will wash out any deep cuts or any superficial cuts so at least you can see what is going on in there and act accordingly. So I say this is the gift that your pet will never outgrow. You can buy them little trinkets or little chew bones but this really helps take them to the next level and you'll really just feel so much more confident when you have your pet along with you during your travels.

Susan Sims: I like that you said this is a great gift because Christmas is just around the corner hint hint.

Nicholas Sveslosky: [laughter]

Cher Luck: I love it! And you know our mantra over at "Country Dog and Friends" is, "Choosing to be a responsible pet owner is praiseworthy. But knowing how to respond in a crisis is fundamental." So that's why I think everyone should have a first aid kit in their home. No one will really deny how important it is; but how many homes are prepared for such emergencies?

Nicholas Sveslosky: That's perfect. A lot of our readers of "Fido Friendly Magazine" and our listeners here are one's that absolutely love their pets, take them with them. And I know they want the very best. So it looks like a first aid kit like this is an essential.

Cher Luck: Well, awareness is key.

[laughter]

Nicholas Sveslosky: Well, thank you so much Cher for joining us today. For those of you that would like to check out your website, to Country Dog and Friends, they can just go to CountryDogandFriends.com.

Cher Luck: CountryDogandFriends.com. You can check out the website. You can also call our toll free number. It's 866-254-5822 to speak to any of our live operators if you have any questions or if you want to send me an e-mail, I'd love to help you.
I just want to let you know, I am now going forward with helping the Canine Units, the Police Dogs, because we kind of forget about 9/11 and what they, the working dogs brought to the table. They were really out there, the cadaver dogs, trying to find those that were in the rubble. Their poor little paws were being burnt by all that hot steel. So I have to give a big shout out to the canine unit of the police dogs and all of those dogs that are out there saving lives and helping mankind.

Susan Sims: Thanks Cher. That's great. Big kudos and high five paws to you because that's a real important segment of what the people out there are doing with their dogs for everybody in cases of emergency.
We're so happy that you took a moment to talk to us and tell everybody the importance of pet first aid. Everybody that's listening, be sure to check out Country Dog and Friends and see what's in the Big Red Box. We're going to take a break and when we come back we are going to give you our travel friendly Fido tips.

Sit and Stay. We'll be right back with more "Travel Tails" on Pet Life Radio.

[music]

[advertisement]

Nicholas Sveslosky: Welcome back to "Travel Tails" on Pet Life Radio. This is Nicholas Sveslosky along with Susan Sims. Our Fido Friendly Travel tip today is be prepared when you go on the road with Fido. What you want to do is make a list of important things to bring with you. Such items as your pets' first aid kit, your veterinarian records, any medicine, food, water; you want leash with I.D. Tags, phone numbers of all the destinations you plan on visiting, so the hotels, some of the areas, maybe even some of the web addresses, if you're able to get online on the road. And also you're going to want to bring "Fido Friendly Magazine" as a road guide that lists where you can stay with your pet. Keep a spare bag packed and ready to go for that last minute road trip or an emergency.

Susan Sims: That's great tips. One of the things I also think is important to remember, when you do get a tag for your dog, put your cell phone number on there. Your home phone number isn't going to do a whole lot of good when you are out traveling. So be sure to put two numbers on there. Your cell phone number and your home number so if Fido does get out, someone will be able to find you right away.

Nicholas Sveslosky: That's really good advice. Remember to learn more about where you can travel with your dog you can find a copy of "Fido Friendly Magazine" at your local Borders, Barnes and Nobles, Pet Smart, and Fido Friendly hotels nationwide. You can also log onto FidoFriendly.com and subscribe today.

Susan Sims: We would love to hear from you too. If you have questions or comments about our show, please feel free to email us at Pet Life Radio. So until next time, leave no dog behind. This is Susan Sims with Nicholas Sveslosky for "Travel Tails" on Pet Life Radio.